Adding a frameless stacking door is the ultimate addition to your home to maximise the views and provide a feeling of living in the great outdoors. There are various types of frameless stacking doors on the market and it is important to choose the door that will suit the application the best.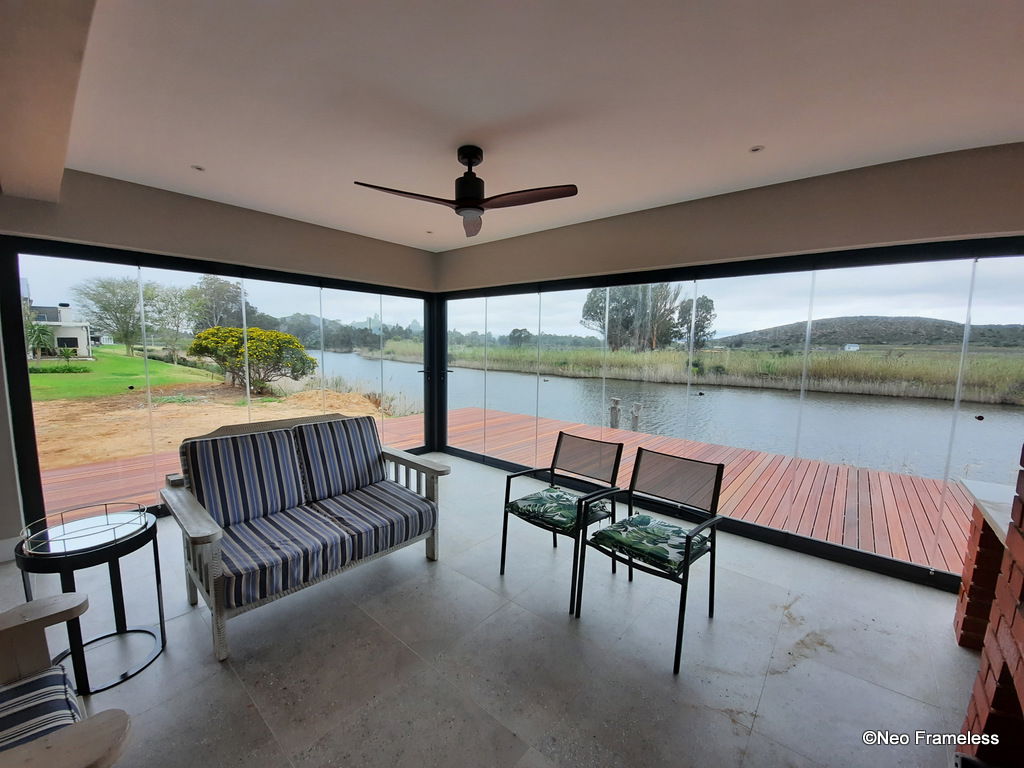 NEO Frameless has 4 different stacking door variants that allows you to get the correct product for you.
VASO FRAMELESS FOLDING DOOR
CVS3 FRAMELESS STACKING DOOR
PARAGON FRAMELESS STACKING DOOR
H1 SHOP FRONT STACKING DOOR
All of these doors are of superior quality and we have teams that are well trained with years of experience in installing these doors.
Choosing the right door
Things needed to be taken into consideration when choosing the correct door for you are:
• Watertightness
• Top structure support
• Ease of operation
• Maximum height
• Conditions of installation (Primary barrier or not)
An expert will be available to assist you in making the correct choice for your specific needs.
VASO FOLDING DOOR: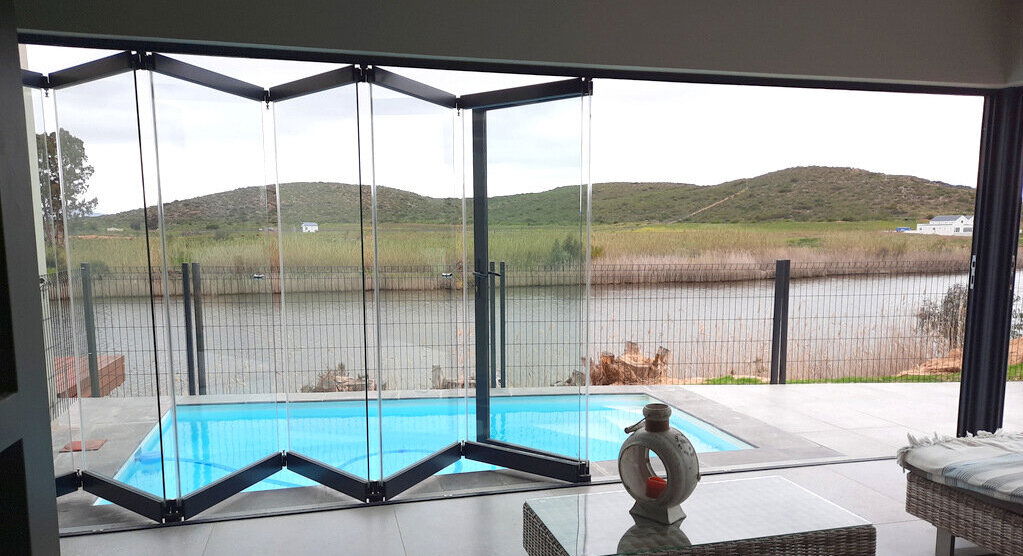 The only truly tested Frameless Folding door that has achieved A1 certification in the AAAMSA test rig. For this door you do not need addition overhead support as this is a bottom running system. This means that all the weight of the doors are carried by the floor track. If you are familiar with traditional aluminium folding doors, than you will realize how similar this door operates. In fact, this door uses the same track as the Vista Fold door. Therefore, it will be easy to upgade to frameless doors if you already have a framed door installed as it will be a dustless installation.
Before: After:

We have obtained optimal weather sealing due to the fact that double lip seals are used throughout the system. It can only open outwards further benefitting the weather sealing capabilities. For internal use, we install these doors with only the T-track on the floor. This allows a trip hazard free installation.
CVS3 vs PARAGON
To the untrained eye, these doors will look very similar (Even the VASO Door looks similar from a distance) but there are fundamental differences that will influence which of these doors will suit your needs.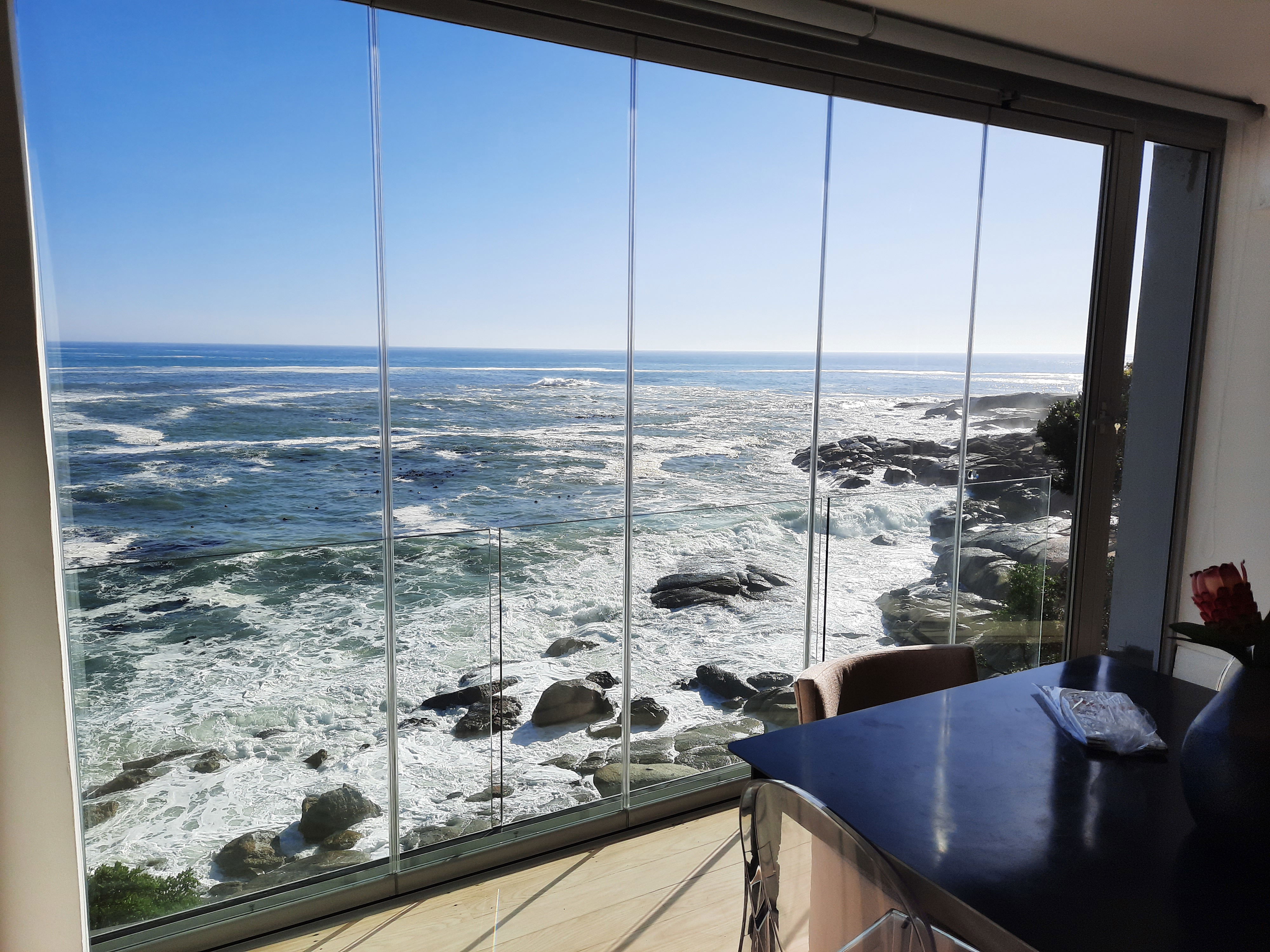 VASO
CVS3
PARAGON
H1 Shopfront
Weather rating
AAAMSA - A1
AAAMSA - A1
AAAMSA - A2

Not rated - not for external use
Wheel System
Bottom Running
Top Hung
Top Hung

Top Hung

Operation
Sliding Folding - Panels Conected
Sliding Stacking
Individual panels
Sliding Stacking
Individual panels

Sliding Stacking
Individual panels

Opening Side
Outside only
In / Outside
In / Outside

In / Outside

Track Top Size
35mm visible
47mm
56 or 104mm
Recessed at top
Track Bottom Size
45mm Recessed
33 or 51mm Recessed
37 or 55mm Recessed
No Bottom Track
Bead on Glass Top
75mm
37mm
55mm
90mm
Bead on Glass Bottom

104mm
37mm
55mm
90mm
Max system Height
2400mm

2600mm
2800mm
3400mm
Max panel width
900mm
750mm
850mm
900mm










Contact us to discuss the best solution for you. >> Contact Page <<